| | |
| --- | --- |
| About Me: | Eh... nothing to see here... move along v.v |
| Hobbies: | Not Entered |
Wall
Posted by
armeek
1 week ago.
...............................................ᕼISTOᖇIᑕ ᑕITY Oᖴ ᐯIGᗩᑎ - ᑭᕼIᒪIᑭᑭIᑎᕮS
..................................................🇹🇭🇪 🇪🇳🇹🇮🇷🇪 🇨🇮🇹🇾 🇮🇸 🇦 🇺🇳🇪🇸🇨🇴 🇼🇴🇷🇱🇩 🇭🇪🇷🇮🇹🇦🇬🇪 🇸🇮🇹🇪
⚫Vigan is the most intact example in Asia of a planned Spanish colonial town, established in the 16th century. Its architecture reflects the coming together of cultural elements from elsewhere in the Philippines and from China with those of Europe and Mexico to create a unique culture and townscape without parallels anywhere in East and South-East Asia. An important trading post before the colonial era.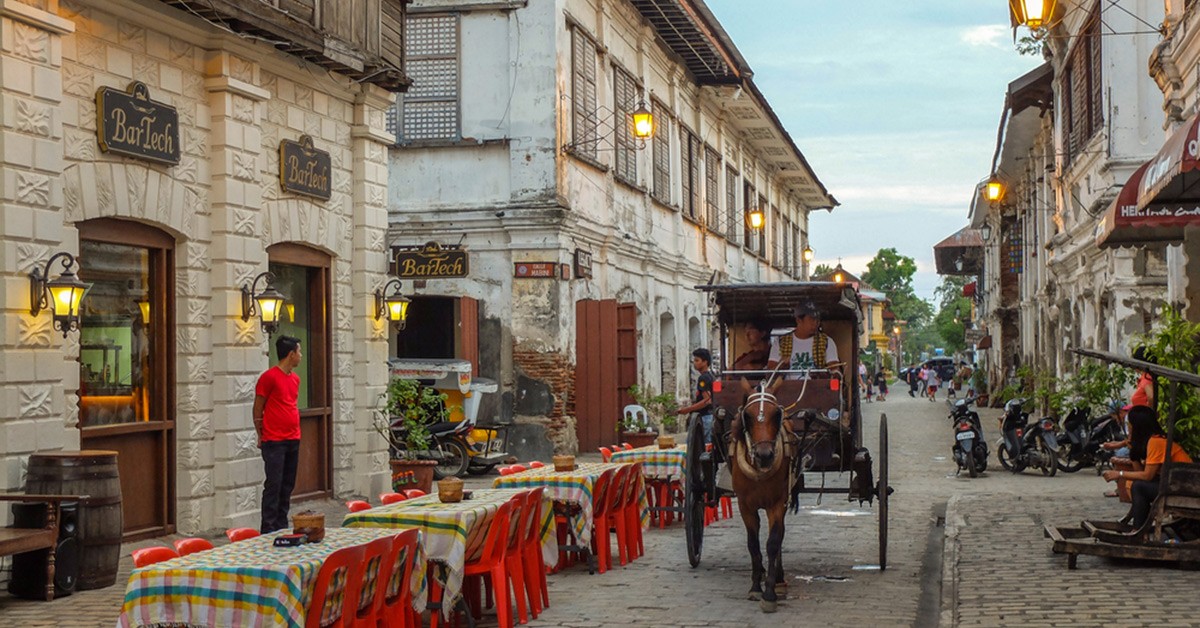 ⚫The traditional Hispanic checkerboard street plan opens up into two adjacent plazas. The streets are off limits to commuters so instead of cars, you will find carriages (locally known as kalesa).Vigan represents a unique fusion of Asian building design and construction with European colonial architecture and planning.


⚫At the start of World War II, Vigan was one of the first places in the Philippines invaded by Japan on 10 December 1941. In 1945, combined U.S. and Canadian and Philippine Commonwealth ground troops, aided by Ilocano resistance fighters, defeated the Japanese Imperial forces and liberated Vigan.



................................................ᐯIᐯᗩ ᐯIGᗩᑎ ᖴᕮSTIᐯᗩᒪ Oᖴ Tᕼᕮ ᗩᖇTS
⚫The Viva Vigan Festival of Arts is celebrated during the first week of the month of May, It was started in 1993.Viva Vigan's week-long festivities have both religious and secular importance. It starts on the 1st of May, when the whole country celebrates Labor Day and Vigan remembers its own Isabelo de los Reyes, who founded the country's first federation of labor. The catholic faithful also remembers on this day St. Joseph, patron saint of workers. The first-day commemoration is followed by the Binatbatan Festival celebrations, which includes a street dancing competition. Binatbatan dancing is connected to Vigan's abel Iloco craft. The dance depicts how cotton pods are beaten with bamboo sticks to release the cotton fluff called batbat from its seed. Was started to showcase this traditional weaving craft that is said to predate the arrival of the Spaniards.


➤http://www.facebook.com/vigancityph/videos/vb.803794196333402/1471624562883692/?type=2&theater.......⚫ᕼᗩᐯᕮ ᗩ ᗯOᑎᗪᕮᖇᖴᑌᒪ ᗯᕮᕮKᕮᑎᗪ...ᗷᕮ ᗯᕮᒪᒪ⚫
Posted by
armeek
2 years, 2 months ago.

To the site.....
Posted by
armeek
2 years, 2 months ago.

Have A Great Week....
Make a Post